About Us
Monalto Corporate Events creates and manages group travel programs, including corporate incentives, offsite meetings, client entertainment, team building, hospitality, training and golf events. All custom designed to build and maintain key business relationships.
We understand that the need for companies to drive sales and motivate key staff members is crucial. Keeping current clients and constantly building solid business relationships is part of a winning formula. Our company has proven that we go that extra mile to leave a lasting impression. We understand why and how corporate travel programs today need creativity, innovation, added value – "difference" – to set your company apart from your competitors.
In achieving client goals, our team's expertise, customized approach and unmatched service consistently exceed expectations.
Benefits of Using Monalto

Budget Control
Depending on your needs, Monalto Corporate Events can control your event budget, as well as provide a one-stop-shop for event billing.
Lower Cost
Through our extensive network of hotels, transportation companies, golf courses and promotional event materials we can attain reduced rates which help towards budget control.
Website
A comprehensive event specific website is created as an added benefit for attendees, providing e-registration, event branding and all information regarding the program.
Personal Onsite Service
Our experienced personnel will be available 24/7 onsite to ensure a flawless and stress-free event, which will provide you with the opportunity to focus on your main priority: building that key business relationship.
Onsite Branding
Any event can be tailored and branded to fit the profile of the company.
From Start to Finish
Whether it is prior, during or post event Monalto Corporate Events will take care of every aspect of your program. We want you to be confident that we have every minute detail covered throughout the process.
Would you like more information?
If you'd love more information or want us to keep you updated, why not sign up to stay informed using the form below or contact us, We'd love to help make your event that extra bit special.
Call us on: 1-877-288-6719
Call us on: 770-998-3123

Email us: info@monalto.com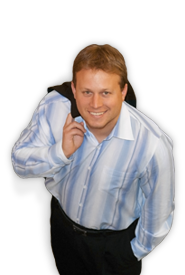 Thank You Thank You Thank You

I would first like to thank you for all the activities during the trip. I personally, have never experienced a trip with a tour guide. I would have to say that it was amazing and if I ever need any type of guide next time I'm in Mexico I am definitely using your services. It's hard to give any type of critique when you have had the best experience of your life. So I'm sorry I can't give any insight in that area. All I really can say is Thank you Thank you Thank you.
Sales Representative, Glazer's
---