Client Incentives
We make you look good when you trust us with rewarding your customers' loyalty. Enjoy peace of mind knowing your best clients are having the time of their lives.
Increasing Client Loyalty
When putting together a client incentive a company's main goal is to meet or exceed its sales goal. The incentive program is put together to reward your current clients for their continued support and to achieve loyalty amongst your new clients. At Monalto Corporate Events we understand that your reward needs to be a full travel experience that your client couldn't have put together on their own, and to show how much you truly value their business.
In using our event management skills and creativity we can provide you a comprehensive plan that will fit the profile of your clients in order to maximize their interest. Along with a selecting a top notch destination our level of service will make every one of your clients feel as if they have received a reward of a lifetime and one they will strive for year in year out.
Let our team's capability, imagination, inspiration and efficiency truly set you apart from your competitors.
Case Study
CASE STUDY - CLIENT INCENTIVES
Pebble Beach Program
Objective
Since travel incentives have proved to be the most effective method of customer retention, our client decided to reward their best customers with an annual getaway. Monalto's goal was to create and operate a prestigious custom branded client incentive trip. Our client wanted a golf related destination which also provided five-star facilities. Pebble Beach was chosen due to the world class golf courses coupled with accommodations at the luxurious Inn at Spanish Bay. Nowhere else in the United States, and possibly the world, can boast such spectacular facilities and prestige. Such an amazing trip helped our client solidify key relationships and kept their important customers incentivised.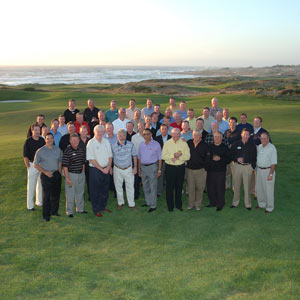 Highlights
Four nights luxurious accommodations at The Inn at Spanish Bay, an unrivalled three day golf experience at Pebble Beach, Spyglass Hill and The Links at Spanish Bay. A private hospitality suite was available throughout the event with a sports bar theme. Nightly room gifts including digital cameras and custom-fitted golf shoes. A fabulous cocktail reception and dinner overlooking the spectacular Stillwater Cove including a highly entertaining and hugely popular night golf competition on the 17th hole at Pebble Beach Golf Links.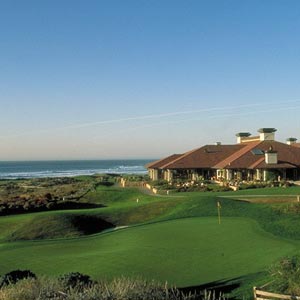 The Monalto Difference
Monalto added the personal touch to highly professional and dynamic service, without which the trip would not have held the same prestige. We created the concept, including custom event logo, itinerary and coordinated all event details from start to finish. Hotel, meal/function venues, menu selection, entertainment, golf (course selection, pairings, tee times, rental clubs, caddies, scoring), private golf lessons, spa/massage arrangements, transportation, on-site management, staffing, gifts, program enhancements, customer liaison, event branding and signage, all client documentation, including exclusive password protected event specific website with online registration capabilities, all with that little bit extra. As a result our client's customers were blown away and could not wait to attend the trip again the following year. It was mission accomplished for Monalto: smiling faces all round, incentivised customers ready to do more business and a very happy client. A complete success that will live on in the memories of all who attended.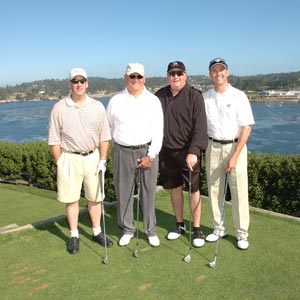 Read more Case Studies →
Would you like more information?
If you'd love more information or want us to keep you updated, why not sign up to stay informed using the form below or contact us, We'd love to help make your event that extra bit special.
Call us on: 1-877-288-6719
Call us on: 770-998-3123

Email us: info@monalto.com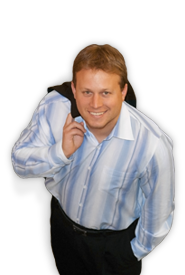 Little Things Make a Big Difference

I wanted to take a minute and personally thank you for all your help on our trip. The trip was a huge success to all who attended. I can see why you are so successful. You were organized and on top of everything. What a pleasure you are to work with. I also want to personally thank you for being so kind to purchase the hot and cold patches for my back, it was so thoughtful and appreciated. It is the little things such as that, that make a difference. I truly look forward to working with you again in the future.
Senior Manager National Accounts, Beam Inc.