Pre-Event Services
"To listen well is as powerful a means of communication and influence as to talk well." - John Marshall (Founder of constitutional law and the United States Supreme Court)
Personalized and Professional
We know how to ask the right questions – and then listen to the answers. From well understood answers, we tailor make our programs to meet client objectives and requirments. The pre-event services listed below give you an idea of the skills we offer. When combined with a rounded elegant understanding of our client needs, the perfect plan starts to emerge.
We create a straight road ahead – from the moment the client website is created, our goal is comfort and ease for our client. This includes booking the right hotel and setting up a registration process which is calm and unintrusive, selecting dining venues, making sure menus cater for any special requirements, selecting, purchasing and delivering gifts, organizing activities, and making sure all elements of the program are booked and confirmed in advance. There are no surprises (except planned ones!) We truly do take this process personally!
Overall Hotel/Vendor Coordination
Act as liaison with selected hotel and other vendors in communicating all program details.
Accommodations Arrangements
Control and monitor room block
Input, maintain and generate rooming list
Handle all special rooming requests
Arrange for pre-registration of all guests
Establish check-in/out procedures with hotel front office
Billing Coordination
Set-up all master accounts with hotel
Provide hotel with detailed posting instructions
Process all advance deposits
Registration
Review reporting requirements
Set registration open and close dates
Review and test registration procedures
Download client invitation list
Walk-thru registration with client
Assist attendees with registration issues
Database management and up-dates
Provide registration updates to Client
Food and Beverage
Develop/confirm menus
Arrange presentation/set-up details (table sizes, centerpieces, decor, linens, audio-visual support, etc.)
Arrange for any special dietary needs
Calculate and submit guarantees
Coordinate off-property events
Arrange for hospitality functions
Ground Transportation
Vehicles coordinated for airport arrivals and hotel departures
Limousine service coordinated where needed
Meet and Greet service arranged (uniformed with signage)
Arrange for exclusive transportation for program off-site events or transfers as needed
Recreation/Activities Coordination (if applicable)
Provide details of all available activities, and other on or off-site options
Coordinate activities sign-up
Coordinate group events (golf and tennis tournaments, etc.)
Arrange for any special awards/prizes
Gifts/Premiums (if applicable)
Conduct search & offer suggestions for gifts/premiums
Work within client specific budget
Creative themed ideas
Collection of sizing information
Order gifts/premiums
Handle engraving or embroidering
Create gift custom gift cards
Track Shipments
Would you like more information?
If you'd love more information or want us to keep you updated, why not sign up to stay informed using the form below or contact us, We'd love to help make your event that extra bit special.
Call us on: 1-877-288-6719
Call us on: 770-998-3123

Email us: info@monalto.com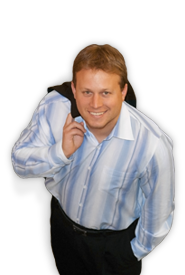 Ace in the Hole

I would just like to say what a well planned trip I had just attended last week with Jim Beam group to St Croix. Allie was outstanding and had everything handled like a true professional. I want to thank you all for one of the best times to be had. All the planned events were great to attend and hit every beat there was. Allie was a great help in everything we did. I truly believe you have an Ace in the hole with her. Once again thanks!
Director of Purchasing / Beverage, Hotel Valley Ho