Golf Events
Let us provide you with a first class golf event, so you can relax and concentrate on what's important - your guests and your game.
Raise Your Game
Golf is a great way to enhance any business relationship. Whether it is to open new doors, close an existing deal, entertain a top client, thank your employees, enhance a corporate sales meeting or put together a one day golf event to market your company or provide awareness for a charity, golf can play a major role in the outcome, but be very time consuming to plan.
Monalto specializes in knowing how to get the most out of your golf program, whether it is an entire international program or a one day golf outing.

There are many essential questions Monalto can help you with:
What are the best golf resorts for meetings?
How can I get 36 tee times for all my guests?
What is a location that will really impress my client?
What do I need to provide for a memorable day out?

Monalto can help answer all of your questions and plan and operate a golf event that will let you relax and enjoy the program knowing you are in great hands.
Case Study
CASE STUDY - INTERNATIONAL GOLF EVENT
Ireland & The British Open
Objective
Client first started this bi-annual golf event in 1998 and each since then has been more elaborate. Ireland's world class golf and friendly people coupled with the magic of the British Open has proved extremely popular with all attendees. Now in its fifth installment this successful series of events has become the "talk of the industry".
Highlights
Luxurious five-star accommodations in Ireland, world class golf at five different breathtaking courses, specially selected restaurants each evening with entertainment, cocktail parties and spa treatments. Day trip includes a private jet from Ireland to England to attend the final round of the British Open Championship, with private hospitality facilities onsite.
The Monalto Difference
Created the itinerary and coordinated all event details from start to finish. Hotels, meal/function venues, menu selection, entertainment, golf (course selection, pairings, tee times, rental clubs, caddies, scoring), transportation, on-site management, staffing, gifts, program enhancements, British Open tickets and hospitality, customer liaison, event branding and signage, all client documentation, including password protected event specific website with online registration capabilities.
Read more Case Studies →
Would you like more information?
If you'd love more information or want us to keep you updated, why not sign up to stay informed using the form below or contact us, We'd love to help make your event that extra bit special.
Call us on: 1-877-288-6719
Call us on: 770-998-3123

Email us: info@monalto.com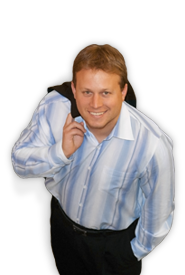 Ace in the Hole

I would just like to say what a well planned trip I had just attended last week with Jim Beam group to St Croix. Allie was outstanding and had everything handled like a true professional. I want to thank you all for one of the best times to be had. All the planned events were great to attend and hit every beat there was. Allie was a great help in everything we did. I truly believe you have an Ace in the hole with her. Once again thanks!
Director of Purchasing / Beverage, Hotel Valley Ho