Client Entertainment
Focus on your clients, sincerely tell them how important their contribution is, ask questions, get to know them and find ways to show them how much you appreciate everything they do.
Taking Care of Your Customers
The objective of client entertainment is typically to get to know more about your client and to learn more about their business, in an environment which is interesting, fun, and which favors openness and peer-to-peer discussion, and then to further strengthen the relationship.
Imagine yourself with thirty top clients or executives on the tee at the Old Course, St. Andrews; sitting in a private suite sipping cocktails overlooking the Las Vegas strip, or witnessing the final round of the US Open at Pebble Beach. How much would that be worth in terms of a business opportunity?
Location, location, location - An ocean view, an historic area, a bustling city environment, a major sporting event - perhaps a little of everything. Monalto hand picks the venue to suit your needs, goals, budget and we always aim to exceed your expectations.
A program can be completely tailored and branded to fit the profile of your company. Monalto will co-ordinate every last detail from start to finish. Our experienced personnel ensure that you can relax knowing that your clients are receiving personalized attention before, during and after your program leaving them with the impression that your company truly cares.
"Business goes where it is invited...
Business stays where it is appreciated"


PETE WINEMILLER, VP SEATTLE SONICS & STORM
Case Study
CASE STUDY - CLIENT ENTERTAINMENT
Sweden & Austria
Objective
To create and operate a first class international event including spouses as a thank you to all those who contributed to client's success over the previous year. Client wanted to go to Sweden - the homeland of their product - and include a tour of their manufacturing facility, and split the trip with one other European city. Vienna, Austria was the other city chosen for its culture, history and truly spectacular scenery.
Highlights
Luxurious five-star accommodations throughout the trip at The Grand Hotel Stockholm and Sacher Vienna. While in Sweden a tour at the exclusive opening of the Vasa Museum, cocktails at an ice bar, tour of client's impressive manufacturing facility. Private custom branded jet travel to Austria. While in Vienna, tours of the Mozart Museum, Spanish Riding School, the historic Schoenbrunn Castle, exclusive private performances by Vienna Boys Choir, opera singers and the extremely popular Rock Me Amadeus show.
The Monalto Difference
Hand-picked and carefully researched all destinations, hotels and venues. Created the itinerary and coordinated all event details from start to finish. Hotel, meal/function venues, menu selection, entertainment, tours, spa/massage arrangements, VIP airport meet/greets, transportation, staffing, on-site management, specially selected gifts, program enhancements, customer liaison, event branding and signage, all client documentation including glossy brochure with itinerary and general destination information, as well as a private password protected event specific website with online registration capabilities.
Read more Case Studies →
Would you like more information?
If you'd love more information or want us to keep you updated, why not sign up to stay informed using the form below or contact us, We'd love to help make your event that extra bit special.
Call us on: 1-877-288-6719
Call us on: 770-998-3123

Email us: info@monalto.com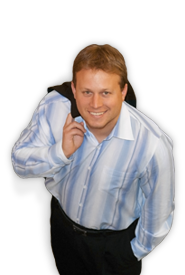 Professional & Responsive

Just wanted to say thanks for the great service last week at the meeting. Appreciate the professionalism and quick responsiveness to help out with any issues I had from computers to taxi pick up times. Look forward to you and your team's support at upcoming events.
Vice President, Research and Development, Beam Inc.