Testimonials
See What Our Clients Have Said
Fantastic Company
This was my second experience with Monalto. Last year I was at the (company name removed) trip in Miami and last week's Scotland trip was my second. Monalto is a fantastic company that leaves nothing to chance. Allie was a wonderful guide and handled everything with ease. Thanks for making the trip so successful!
Assistant Vice President, Horizon Beverage Company
Top Notch Trip
All the arrangements by you and your staff were on point and wonderfully executed. From the second I got off the plane to the second I was dropped off at the airport, everything was top notch. Paula Breed's interactions kept me up to date and I was never confused or lost for a second. One of the best company run trips that I have ever been on. You and your staff owe yourselves a very well deserved round of applause.
Director of On-Premise Sales and Marketing, Fedway Associates, Inc.
Absolutely Perfect
Everything was absolutely perfect!!! I've been in the business for over 40 years, and this stacks in the top 5!!!
Division Manager, Southern Wine & Spirits
Outstanding Attention to Detail
I wanted to commend you on an amazing job you did planning the entire trip. I have been on many supplier trips over the years and have never experienced the level of personal service that your company provided. You and your team provided an outstanding attention to detail for each attendee that is second to none. You should be very proud of the job you did for us and I know I speak for every single attendee when I say it was completely "over the top".
Sales Manager, Central & Moon Distributing
Great Trip from Start to Finish
I could not improve on anything that your company has done it was a great trip from start to finish and everyone has been talking about since their return. I will always use your company in the future for these type of events.
Portfolio Manager, Beam Global Spirits
Extra Level of Service
It's interesting that I find myself on a similar trip with another supplier this week to Pebble Beach and I'm missing the extra service that you and your team spoil us with. We had to drag our own clubs to the course, etc… Keep doing what you're doing. Being on these back to back trips, both to very nice places, shows how that extra level of service elevates the experience dramatically. I'll certainly recommend you to others and keep you in mind should the opportunity arise within my team for an event.
Executive Vice President, National Distributing Company
Thank You Thank You Thank You
I would first like to thank you for all the activities during the trip. I personally, have never experienced a trip with a tour guide. I would have to say that it was amazing and if I ever need any type of guide next time I'm in Mexico I am definitely using your services. It's hard to give any type of critique when you have had the best experience of your life. So I'm sorry I can't give any insight in that area. All I really can say is Thank you Thank you Thank you.
Sales Representative, Glazer's
Awesome
I can wrap up my comment in one word. AWESOME. Every detail was covered from arrival to departure and everything in between. Also, Monalto was incredible making sure all moving parts were in place. I couldn't have been happier with my experience.
General Manager, Southern Wine & Spirits
Product Placement Perfection!
It was amazing from the day we arrived till the day we left, Paula was wonderful. The transportation, the dinners, the excursion to buck island, the departures, breakfast and everything was great. Rooms were awesome! The biggest reason it was great, Paula had ensured we had Miller Lite and Coors Light everywhere we went!
Sales Manager, MillerCoors
Lasting Experience in St. Croix
Thank you for a great experience in St. Croix and for ensuring our customer had a lasting experience. It was truly a wonderful trip thanks to you.
Sales Manager, MillerCoors
Little Things Make a Big Difference
I wanted to take a minute and personally thank you for all your help on our trip. The trip was a huge success to all who attended. I can see why you are so successful. You were organized and on top of everything. What a pleasure you are to work with. I also want to personally thank you for being so kind to purchase the hot and cold patches for my back, it was so thoughtful and appreciated. It is the little things such as that, that make a difference. I truly look forward to working with you again in the future.
Senior Manager National Accounts, Beam Inc.
Absolutely AMAZING!!!
Just wanted to let you know the trip to the Laphroaig Distillery was absolutely AMAZING!!! Everything from our flights to rooms went off without a hitch. You treated me like a queen and sent me on the ADVENTURE of a lifetime. Thank you again for all your work!!
Sales Consultant, Glazer's
The Perfect Trip for my Family
Just a quick note to say thank you for making all the plans for my recent family trip to Bermuda. That was my first visit to Bermuda but will not be my last. As always your company made the perfect trip. Thanks again for helping make this all possible.
Sales Manager, Horizon Beverage Company
Successful Program to France
Thank you so much for a successful program to France. The entire team was extremely thankful and appreciative of such a great opportunity. You made the program memorable to say the least, and I'm looking forward to the next opportunity to do it again. Appreciate the professionalism, timeliness and working style.
Sales State Manager, Metro New York, Beam Inc.
One of the Best Decisions I Have Made
I cannot thank you enough for everything you did to make this such a successful program. Entrusting you with my program has to be one of the best decisions I have made. I cannot tell you how many people come up to me over the last few days to specifically comment on the great job you did on this trip. You helped make this one of the most memorable incentive programs for my distributors - and make me look good at the same time! There is no one better at putting together a program like this than Monalto.
Division Vice President, Jim Beam Brands Company
Monalto Makes Us Look Good
Monalto Corporate Events regularly brings groups to The Buccaneer Hotel. Their attention to detail is remarkable and I can count on them to be very involved from pre-planning to onsite to post-event. The entire staff are a true pleasure to work with as they do all the hard work and make us look good!
Front Office Manager, The Buccaneer
Ace in the Hole
I would just like to say what a well planned trip I had just attended last week with Jim Beam group to St Croix. Allie was outstanding and had everything handled like a true professional. I want to thank you all for one of the best times to be had. All the planned events were great to attend and hit every beat there was. Allie was a great help in everything we did. I truly believe you have an Ace in the hole with her. Once again thanks!
Director of Purchasing / Beverage, Hotel Valley Ho
Exceptional Napa Valley Trip
Monalto did an exceptional job on organizing, communicating and executing a trip for our new investor group to the Napa/Sonoma wine country last fall. The logistics were very complicated with different members of the group arriving and leaving at various times and they had the details working to perfection. I can highly recommend this organization for planning an important event or travel plans for an important group!
President, Centennial Fine Wine and Spirits
Going Over and Above
I want to thank you for everything that you do!! I know you do not have an easy job, but you have gone over and above on every trip that I have been on with your group. Thanks again for all of your help and hard work.
District Sales Manager, Mustang Spirits
Best Team Trip Ever
Monalto Team - Thanks very much for everything. We thoroughly enjoyed ourselves, and your service and attention to detail made it the best team trip we've ever taken!
Division Vice President, Republic National Distributing Co. LLC
Professional & Responsive
Just wanted to say thanks for the great service last week at the meeting. Appreciate the professionalism and quick responsiveness to help out with any issues I had from computers to taxi pick up times. Look forward to you and your team's support at upcoming events.
Vice President, Research and Development, Beam Inc.
Best Trip Ever
Thank you all for assisting us with our Las Vegas Trip. Everything was perfect! Our distributor partners said it was the best trip they had ever been on! That is quite the compliment. The hotel property was an excellent choice. The rooms were outstanding - as was the customer service. I really appreciate your help in making this trip a success. You are all an absolute pleasure to work with.
Field Marketing Manager, Jim Beam Brands Co.
A Big Thank You!
We just heard some comments from our drivers on what a pleasure it was to work with Monalto staff for this year's event. As the "bus company" our drivers are often talked down to and given unkind orders, so working with staff that is respectful is very nice for them. And, in the service industry I'm sure you do not hear the compliments often enough. Give yourselves a pat on the back! And thank you for your kindness to our drivers.
Office Manager, Pacific Monarch Ltd
A Trip to Remember
Monalto is simply the best. Their attention to detail, great attitude and willingness to go the extra mile makes everyone in the group feel special. I have been on numerous trips with Monalto and each and every one of them was a trip to remember for all involved.
Regional Vice President, Central Region, Future Brands LLC
Mission Accomplished!
I just want to thank you again so very much for all your help in making our St. Croix trip last week a success! The entire team and our guests had an incredible time that they couldn't stop talking about – mission accomplished! Look forward to working with you soon.
Marketing Manager, Beam Inc.
A Swedish Match in Heaven
I have never been more impressed by the treatment and kindness I was shown by everyone. The accommodations, meals and transportation were superb! I really enjoyed meeting all the great people that work for Monalto Corporate Events. Thanks again for the great hospitality you showed all the guests.
Human Resource Generalist, Swedish Match
World Class Hospitality
I just wanted to thank you for your world class hospitality during this year's U.S Open weekend. It was truly an outstanding experience and one I will always remember.
AT&T National Program Manager, AT&T
Lifelong Ryder Cup Memories
Thanks again! With your help, our clients left England and Scotland with memories they'll carry for the rest of their lives. I look forward to working with you on future programs.
Promotion Manager, Golf Magazine Properties
Most Professional Trip That I Have Been On
Thank you. It was far and away the most professional trip that I have been on in my 16 years in the business. You and your team do a fantastic job. We will definitely be working with you in the future.
Texas General Manager, Mustang Spirits
Would you like more information?
If you'd love more information or want us to keep you updated, why not sign up to stay informed using the form below or contact us, We'd love to help make your event that extra bit special.
Call us on: 1-877-288-6719
Call us on: 770-998-3123

Email us: info@monalto.com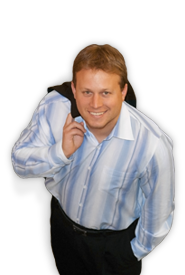 A Swedish Match in Heaven

I have never been more impressed by the treatment and kindness I was shown by everyone. The accommodations, meals and transportation were superb! I really enjoyed meeting all the great people that work for Monalto Corporate Events. Thanks again for the great hospitality you showed all the guests.
Human Resource Generalist, Swedish Match