Staff Incentives
Inspiration and Creativity - we know how to grow your sales by incentivising your staff to maximise their potential ... we build and operate the trip of a lifetime, so relax and enjoy...
Raising Sales and Productivity
If your company is interested in increasing sales, productivity or service then a staff incentive program will help you achieve this goal. To choose the type of staff incentive industry statistics suggest that travel is the highest rated motivator. A travel reward provides a memorable experience while cash awards just go into their daily budget and then are forgotten about. Your employees will be more a more dedicated and productive team, knowing that there is a commom goal, with a prize at the end - one which they could not create on their own. At the same time as your team is working towards achieving their travel incentive, they are fullfiling your goal of increasing sales, productivity and/or level of service.
Monalto Corporate Events uses its expertise in travel incentives to accomplish this goal. We will provide an experience for your staff that will be motivating and one that they will strive to earn every year. We customize every travel program to meet the culture and needs of the company we are working with. This will ensure that we have put together a program that your staff will strive to earn. Planning and implementing a travel incentive worth winning is detailed time consuming hard work, - its what we do – so you can focus your attention and time on your team and on achieving both their and your company's goals.
"Incentive travel investments yield a return of investment of more than $4:$1. In order to achieve the same effect as incentive travel, an employee's total base compensation would need to be increased by 8.5%."


TRAVEL INCENTIVES - WIKIPEDIA
Case Study
CASE STUDY - STAFF INCENTIVES
New York City - Sightseeing Program
Objective
To create and operate a three day staff incentive program. Client wanted an enjoyable domestic destination involving a bustling city environment full of variety and interesting attractions. New York City met all the requirements and was the obvious choice, and where better to stay in NYC than a luxury hotel at the heart of Times Square.
Highlights
Deluxe Times Square accommodations, tours to the Statue of Liberty, Ground Zero and Ellis Island, where each attendee received a personalized ancestral chart which traced their family back to when they first arrived in the USA. Fine dining at several top New York restaurants and a Broadway show. Also included was a designated free day for personal sightseeing, shopping and soaking up the atmosphere of one of the most famous cities in the world.
The Monalto Difference
Hand-picked and carefully researched destination. Created the itinerary and coordinated all event details from start to finish. Hotel, meal/function venues, menu selection, entertainment, tours, show tickets, spa/massage arrangements, airport meet/greets, transportation, staffing, on-site management, gifts, program enhancements, customer and vendor liaison, all client documentation and a password protected event specific website with online registration capabilities.
Read more Case Studies →
Would you like more information?
If you'd love more information or want us to keep you updated, why not sign up to stay informed using the form below or contact us, We'd love to help make your event that extra bit special.
Call us on: 1-877-288-6719
Call us on: 770-998-3123

Email us: info@monalto.com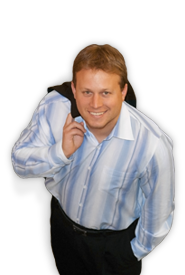 Top Notch Trip

All the arrangements by you and your staff were on point and wonderfully executed. From the second I got off the plane to the second I was dropped off at the airport, everything was top notch. Paula Breed's interactions kept me up to date and I was never confused or lost for a second. One of the best company run trips that I have ever been on. You and your staff owe yourselves a very well deserved round of applause.
Director of On-Premise Sales and Marketing, Fedway Associates, Inc.