Company History
World Golf Hospitality, Inc. was incorporated in 1992 in Atlanta, Georgia. At inception, the company's focus was corporate golf, hospitality and special events. Corporate events were planned around the golf majors in the USA, Britain and Ireland, or were designed to client specification. Clients included Absolut Vodka, Golf Magazine and Bridgestone. Our team enjoyed annual attendance at the US & British Open Golf, The Players Championship, The Masters, The Ryder Cup, and more.
As the client base and their requirements has broadened, so has the scope of the business. Our focus has now shifted to specialize in planning meetings, incentives, employee reward and loyalty programs, team building, education and training programs, conferences, and custom designed corporate events. While golf continues to be an area we have a wealth of expertise, it's only one component of our diverse skillset, and most programs we now operate feature very little, if any, golf focus.
Over 20 Years of International Events
With over 20 years under our belt, our team has developed with the growth of the company. We are proud of our international expertise both throughout the United States, operating programs in most U.S. Cities, as well as around the world, where we have developed programs in Canada, Mexico, Japan, Austria, Sweden, France, Spain, Portugal, Britain, Ireland, South Africa and throughout the Caribbean... and beyond!
Now, at a very exciting stage in the company's development, we are thrilled to be doing business as Monalto Corporate Events, Inc.
Would you like more information?
If you'd love more information or want us to keep you updated, why not sign up to stay informed using the form below or contact us, We'd love to help make your event that extra bit special.
Call us on: 1-877-288-6719
Call us on: 770-998-3123

Email us: info@monalto.com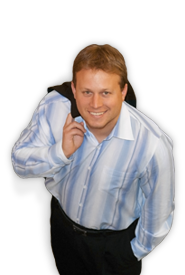 Mission Accomplished!

I just want to thank you again so very much for all your help in making our St. Croix trip last week a success! The entire team and our guests had an incredible time that they couldn't stop talking about – mission accomplished! Look forward to working with you soon.
Marketing Manager, Beam Inc.