Sporting Events
Nascar, The Open, Wimbledon, Super Bowl, Final Four, World Series, FIFA World Cup, Ryder Cup... events domestic or international... attend and enjoy!
A Winning Formula
Attending a major sporting event such as the Super Bowl, the Final Four, the World Cup, the Daytona 500, or the Masters can be a once in a lifetime opportunity. Imagine being able to fulfill the dream of a key staff member, client, supplier or potential customer while solidifying their loyalty and creating a trusting and long term relationship.
Monalto can provide you with all the right ingredients to producing a winning program surrounding any sporting event, both domestically and internationally. Let us manage your event so you can relax, soak up the atmosphere, and concentrate on your guests.
Sporting events include, but are not limited to:
Football - Super Bowl, College Bowl Games
Baseball - World Series
Basketball - The Final Four
Soccer - World Cup
Golf - The Masters, US Open, Open Championship, PGA Championship, Ryder Cup, Presidents Cup
Tennis - US Open, French Open, Australian Open, Wimbledon

Other - Olympics, Winter Olympics, Nascar, Formula One
Case Study
CASE STUDY - CORPORATE HOSPITALITY
Ryder Cup – Valderrama
Objective
To provide very important clients with a deluxe reward for sales and loyalty. The company identified a major sporting event, in an international location and asked Monalto to add the wow factor!
Highlights
The Ryder Cup is one of the most desirable golf tournaments, truly special for its international flavor and the historically intense rivalry that exists between the American and European teams. The venue - Valderrama, Spain is all drama and excitement.
The Monalto Diffrrence
All the ingredients of a first class program executed seamlessy. First class air, the Queen Elizabeth 2 Cruise ship, deluxe 5 star hotel in Marbella, Spain, and tickets and hospitality at one of the world's most desirable golf tournaments. Sightseeing to include the oldest bullring in the world, great links golf, Spanish music and flamenco dancing, complemented by fine food & delicious Spanish wine.
Read more Case Studies →
Would you like more information?
If you'd love more information or want us to keep you updated, why not sign up to stay informed using the form below or contact us, We'd love to help make your event that extra bit special.
Call us on: 1-877-288-6719
Call us on: 770-998-3123

Email us: info@monalto.com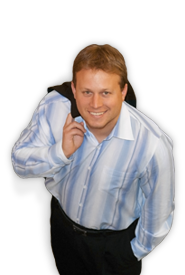 Fantastic Company

This was my second experience with Monalto. Last year I was at the (company name removed) trip in Miami and last week's Scotland trip was my second. Monalto is a fantastic company that leaves nothing to chance. Allie was a wonderful guide and handled everything with ease. Thanks for making the trip so successful!
Assistant Vice President, Horizon Beverage Company