Unique Experiences
Tired of your ordinary corporate event? Let Monalto design a thrilling unique experience that your group will never forget. Be warned, these events are not for the faint of heart!
A Once in a Lifetime Adventure
Imagine taking your next meeting, event or group trip to the next level. Imagine creating memories for your guests that will last a lifetime. Monalto can create and customize your adventure to meet your needs and schedule, and really bring out your wild side.
Whether it is an additional activity to add on to your existing program, or a full-on, all out adventure filled excursion, we aim to meet your budget and exceed your expectations.
Below are some program concepts. Call us today to begin your adventure.
NASCAR/Indy car racing
Skydiving
River rafting
Off-roading
Glider plane soaring
Diving adventures
Extreme skiing / snowboarding
African Safaris
Dolphin and Shark Adventures
ATV/Kart Racing
Challenge Your Senses
Maybe you would prefer something a little less extreme that is not so physically demanding, but instead offers more of a mental challenge. Below are some potential concepts. These are by no means a complete list. Please call us to discuss other options.
Dining in the Dark
Cooking with Other Cultures
Write Your Own Novel
Learn to Public Speak
Virtual Reality Mazes
Case Study
CASE STUDY - UNIQUE EXPERIENCE PROGRAM
Colorado
Objective
Our objective was to provide a medium sized C-level group accompanied by spouses/guests with a completely unique travel experience, to a domestic destination able to deliver 5 star accommodations, private and exclusive dining options and a variety of high quality experiences. Since spouses/guests were also attending the trip, the onsite activities needed to range from extreme relaxation to exhilaration. We chose Colorado during the summer due to a wealth of first class resort and dining options, and a selection of unique experiences arguably unrivalled by anywhere else in the United States. This program required corporate travel planning at its most precise and challenging!


Highlights
Mountain scenery, concierge level service, a wonderful five-star resort in a perfect location, and a range of activity options designed to excite even the very adventurous, but also satisfy those in need of some serious rest and relaxation. The group enjoyed whitewater rafting with high water in one of the famous Colorado rivers, ziplining through thick forests and over huge canyons, thrilling wild-west horseback riding, all terrain vehicles through mountain landscapes, high altitude golf with dizzying views, and access to a world class full service spa! The spectacular dining venues provided something for everyone and showcased all the culinary delights that Colorado has to offer. All alongside impeccable personalized Monalto service.


The Monalto Difference
We identified that this client wanted more from their program than just another five-star experience. They wanted a 'knock your socks off', 'shout it from the hills' adventure! Through diligent research, meticulous vendor selection, constant dialogue, site visits and face-to-face meetings our team created an trip which flowed from one experience to the next, and beautifully combined flexibility and structure. The result was truly exciting and one that none of the attendees will ever forget! We realize that each attendee is an individual and, as such, has different needs and requests. By being pro-active, professional, courteous and attentive each and every one of our guests in Colorado felt like a VIP and truly experienced the 'Monalto Difference'.

Read more Case Studies →
Would you like more information?
If you'd love more information or want us to keep you updated, why not sign up to stay informed using the form below or contact us, We'd love to help make your event that extra bit special.
Call us on: 1-877-288-6719
Call us on: 770-998-3123

Email us: info@monalto.com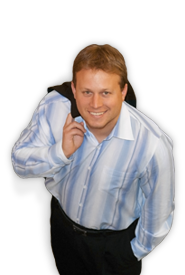 Going Over and Above

I want to thank you for everything that you do!! I know you do not have an easy job, but you have gone over and above on every trip that I have been on with your group. Thanks again for all of your help and hard work.
District Sales Manager, Mustang Spirits