Product Education
Do you know how your product is made? Do you know its history? Do you know what makes it unique? Don't you think knowing this information would help when talking to a potential client?
Educating for Success
In markets where products are constantly changing it's a real challenge to keep stay abreast of developments. So, the more you know about your product, the better able you are to share its qualities and benefits with your client or prospect. This means that product education becomes an increasingly important part of your career and success.
Monalto understands that product education plays an important role in the success and growth of each of our clients businesses. Education can take many forms:
Meetings or classrooms with powerpoint presentations and handouts
Meetings or conferences with expert presenters
Onsite or practical product training, for example, learn how it's made, learn about the culture which produced it; learn about it's historical uses; learn about where it's going

While Monalto can create the environment for each of the above scenarios, to name but a few. Perhaps the one we enjoy the most is the onsite, where your staff, guests, clients can interact, ask questions, immerse themselves in understanding how your product came into existence, why it's so good, why it stands out from your competition, and what your hopes and dreams are for it's success in the marketplace.
We apply what we do best, planning and details, and you can then share everything there is to know about your product, while building your relationship and mutual trust with your client, in an environment which is both educational and entertaining.
"The whole purpose of education
is to turn mirrors into windows."


SYDNEY J. HARRIS
Case Study
CASE STUDY - TRAINING AND EDUCATION MIXOLOGY
St Croix
Objective
To plan and coordinate a first class program in the US Virgin Islands for VIP master mixologists, invited to learn about our client's product. To then create a mixology competition using all local ingredients.
Highlights
Hosted by The Renaissance Carambola Beach Hotel & Spa, the guests enjoyed a relaxed Caribbean atmosphere, fabulous ocean views, poolside dining and a sunset cruises. One day of education at our client's facility including a private tour by the owner, a video presentation outlining the history of the product, a product tasting and quality control exercise.
This expernience was complemented by lunch locally, a visit to the Domino Club (where the highlight are the 2 beerdrinking pigs – non-alcoholic beer of course), and one of the island's beautiful old historic plantation homes, now a museum.
The Monalto Difference
Our client wanted to bring together experts to learn about and sample their product. They wanted a high quality but relaxed and fun atmosphere. It was very important that the program was executed flawlessly – as a reflection of the pride and quality of their product, and especially as this VIP group were well traveled, at the top of their professions, and therefore well used to 5 star service. This program took on a personality of its own when the attendees realized that they could relax, and have everything taken care of for them.
Read more Case Studies →
Would you like more information?
If you'd love more information or want us to keep you updated, why not sign up to stay informed using the form below or contact us, We'd love to help make your event that extra bit special.
Call us on: 1-877-288-6719
Call us on: 770-998-3123

Email us: info@monalto.com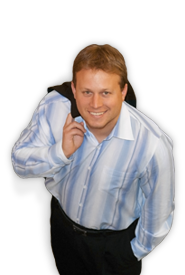 Absolutely AMAZING!!!

Just wanted to let you know the trip to the Laphroaig Distillery was absolutely AMAZING!!! Everything from our flights to rooms went off without a hitch. You treated me like a queen and sent me on the ADVENTURE of a lifetime. Thank you again for all your work!!
Sales Consultant, Glazer's