Training Conferences
This is not just about education. It's your opportunity to impress, to build new relationships and grow old ones. It's about motivation and immersion in your corporate culture. It's about building success.
Productive, Effective and Enjoyable
Gathering together your most important clients, distributors, suppliers, producers in order to impart information about your product, needs the right environment because this is not just about education, it's also your opportunity to impress, to build new relationships and grow old ones. It tells your attendees much more about you than what's presented or written down.
Perhaps your product isn't produced in an interesting environment (think Rum in the Caribbean), perhaps it's the excellent result of compilation, thought or experience (think software package). Or perhaps it's not in your budget to take 250 of your best clients or prospects to the product plant for an educational program, but you can invite them to a conference in Las Vegas or New York.
Monalto will work closely with you to create your theme, brand your event, select a suitable site without or without housing, handle your registrations, coordinate transportation, and above all create an environment which is conducive to communicating your message effectively. We pay attention to temperature, to seating comfort, to distractions, to convenience, to timing, to sound systems, to every detail, so that you can focus on your objectives and your attendees.
We also take care of those background budgetary concerns - will we meet our minimums, will we be oversubscribed, will we be able to release rooms or book more rooms, or if our group increases will the conference facility be able to accommodate them? Contract negotiations to protect your interests.
In front of your clients, we can produce your conference materials, branded to your chosen theme; we can register them and provide them with ID suitable for your event; we can continue to update them as new information comes available, and when it's all done, and they have gone home we can find out if the formula was effective, and they learned what you wanted them to learn in an enjoyable and entertaining way.
"I agree the information found at conferences can be obtained online, but every time I attend a conference and spend a few entire days immersed in tech and surrounded by smart, enthusiastic people in the field,
I come back highly motivated"


IT CONFERENCE ATTENDEE
Would you like more information?
If you'd love more information or want us to keep you updated, why not sign up to stay informed using the form below or contact us, We'd love to help make your event that extra bit special.
Call us on: 1-877-288-6719
Call us on: 770-998-3123

Email us: info@monalto.com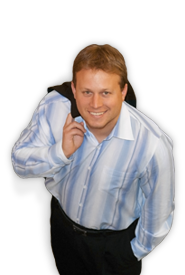 Thank You Thank You Thank You

I would first like to thank you for all the activities during the trip. I personally, have never experienced a trip with a tour guide. I would have to say that it was amazing and if I ever need any type of guide next time I'm in Mexico I am definitely using your services. It's hard to give any type of critique when you have had the best experience of your life. So I'm sorry I can't give any insight in that area. All I really can say is Thank you Thank you Thank you.
Sales Representative, Glazer's