Our Team
A perfect balance of wisdom, creativity and dynamism, and with over 75 years combined experience in the travel industry, you can be assured that your program is in safe hands with the Monalto team.
Experience on your project
Paula Breed, President / Chief Executive Officer

As President & CEO of Monalto Corporate Events, Inc., Paula Breed heads up a talented team creating and managing events for U.S. corporations. Paula has more than 30 years of travel industry experience, including corporate and leisure event planning and execution, over a variety of themes, from high level group incentives to individual golf tours.

Prior to working at Monalto, Paula worked for Intergolf, with responsibility for program design and vendor contracts to service over 3000 passengers annually. Paula has traveled extensively both in the domestic USA including the Caribbean & Mexico, and internationally. Paula is interested in interior design and loves her two dogs.

Jeff Holland, Vice President - Sales & Marketing

Jeff joined the company in 2004 and has over 15 years of sales experience, working with major companies such as Beam Suntory, Absolut Vodka, NFL Alumni Association, Golf Magazine and many other top organizations throughout his career. Often described as having a 'magnetic personality', he is also extremely skilled in the operational side of event management. A graduate of Elon University with a Marketing Degree and vice president of his fraternity, Jeff possesses a wealth of experience working in the sports hospitality industry.

Originally from Rhode Island, Jeff is a passionate Boston sports fan, a committed league tennis player, an occasional golfer, and an aspiring chef! With a natural intrigue of new destinations and experiences, he is very adventurous and has traveled extensively throughout the U.S. and the World. Now based in the Atlanta area Jeff is happily married to Anne and has two beautiful children.
Allison Reeves, Event Manager

Allie Reeves joined the Monalto team as the Event Manager in 2007. Her responsibilities include coordination with hotel, transportation, dining/entertainment venues, budget control and all details in between. Her passion for organization and attention to detail makes this the perfect role for her.

Prior to this she was the Meeting and Incentive Manager for a fortune 1000 company as well as an independent planner. With 20 years' experience in the industry as both a client and service provider Allie brings a unique perspective to the team.
Brittany Hinger, Event Manager

Brittany Hinger joined the Monalto team in 2014 and has made a big impact with her positive attitude and creative thinking. Brittany spent nearly 4 years working in radio marketing and promotions where she was responsible for handling all promotional events planning and onsite. She has experience working with a variety of clients and is able to relate easily to all people.

Brittany is the mother to a 10 year old chocolate lab named Nokona. She is an avid sports fan, baseball being her favorite and is a huge foodie. She calls midtown Atlanta her home and loves to continuously explore it. Her favorite thing about her job is watching all the planning come to fruition in a successful experience.
Kevin Breed, Vice President - IT & Digital Marketing

Kevin has been in the travel industry for over 15 years and has held several positions at Monalto Corporate Events since October 2001. Specializing in the branding and design aspect of each event, as well as all IT, digital marketing, website and print materials for the company, his keen eye for detail and creativity ensures complete quality control.

Originally from the Island of Jersey, part of Great Britain, Kevin is very well traveled and moved to the U.S. in 2001. He is now based in the Atlanta area and enjoys playing soccer and spending time with his two sons.

Helena Nelson, Head of Accounting & Administration

Helena Nelson joined Monalto Corporate Programs in 2004 as Office Manager. She is responsible for the organization and coordination of office operations and financial transactions. Her enthusiasm, energy and honesty make this the perfect role for her in an office where multi-tasking is the norm and client service is paramount.

Helena has been working for over 25 years in the travel industry including having previously being employed at a luxury international golf tour operator. While there she managed and negotiated all vendor accounts and coordinated the group travel programs. Her travel career has allowed her to travel extensively and earn keen insights in the travel world.

While Helena enjoys spending time with her family, she has remained an active volunteer in her community through organizations such as St. Vincent de Paul and the PTA. Currently she is serving as the Homeless Shelter Volunteer Coordinator, Case Worker, Treasurer and is an active board member of the local St. Vincent de Paul conference.
Would you like more information?
If you'd love more information or want us to keep you updated, why not sign up to stay informed using the form below or contact us, We'd love to help make your event that extra bit special.
Call us on: 1-877-288-6719
Call us on: 770-998-3123

Email us: info@monalto.com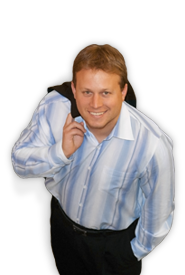 Thank You Thank You Thank You

I would first like to thank you for all the activities during the trip. I personally, have never experienced a trip with a tour guide. I would have to say that it was amazing and if I ever need any type of guide next time I'm in Mexico I am definitely using your services. It's hard to give any type of critique when you have had the best experience of your life. So I'm sorry I can't give any insight in that area. All I really can say is Thank you Thank you Thank you.
Sales Representative, Glazer's