Technical Staging
Staging Miracles
In the age of high resolution this, and digital that, you can trust the experience of our team. The question is "how will this help my audience better understand and retain what we are telling them?" Here's how we make sure you get exactly what you need:
Planning and Specification
We believe in technology for a reason, not just for fun. Once we understand your message and your goals, we suggest technology that works for you, from breakout and seminar support to the feel of a big arena.
Stage Design and Construction
We work with you to develop a scenic "look" that ties with your message. Our sets can be custom built or we can provide large scale set rentals. Our goal is to add something extra - from a touch of professionalism, to a full-blown surround environment.
Customized Lighting Service
In every instance, lighting should be designed specifically to bring out the qualities of the set, to enhance the message and to support the recording of your event for promotional use and post-production editing, or for simple archival footage for later use.
Labor Negotiation Procurement and Management
Technology can only run smoothly with the right people on the job. We handle all the necessary labor negotiation, procurement, and management for your project. We know the best personnel and how to get the best out of them.
Would you like more information?
If you'd love more information or want us to keep you updated, why not sign up to stay informed using the form below or contact us, We'd love to help make your event that extra bit special.
Call us on: 1-877-288-6719
Call us on: 770-998-3123

Email us: info@monalto.com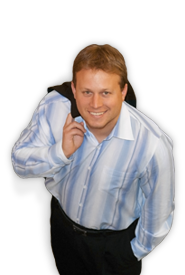 Top Notch Trip

All the arrangements by you and your staff were on point and wonderfully executed. From the second I got off the plane to the second I was dropped off at the airport, everything was top notch. Paula Breed's interactions kept me up to date and I was never confused or lost for a second. One of the best company run trips that I have ever been on. You and your staff owe yourselves a very well deserved round of applause.
Director of On-Premise Sales and Marketing, Fedway Associates, Inc.