Production Design
Designing Miracles
The strategy is decided, the program is conceived, and the creative elements are chosen. Now, let's support it:
Video, Print, and Digital Development
Whether it's designing an overall theme, or creating a look for your PowerPoint, or producing video elements for the meeting or event, we pride ourselves on exceeding your expectations.
Single and Multiple Camera Video Service
From a one-on-one sit down interview, to a six camera, live shoot, we'll provide an A-List crew.
On-site Post Production
The ultimate in deadline pressure is writing, shooting, and editing a video all on site. Our crew of producers, cameramen, and editors will work round-the-clock to execute a high-end production that captures the energy and content of your meeting and do it seamlessly.
Webex and Video Conferences
Attendees can join your live meeting via the internet from anywhere in the world whether hearing the audio portion while watching the presentation or by a videoconference from their computer.
Would you like more information?
If you'd love more information or want us to keep you updated, why not sign up to stay informed using the form below or contact us, We'd love to help make your event that extra bit special.
Call us on: 1-877-288-6719
Call us on: 770-998-3123

Email us: info@monalto.com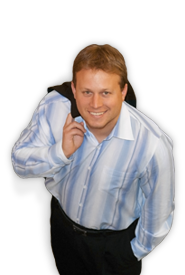 Fantastic Company

This was my second experience with Monalto. Last year I was at the (company name removed) trip in Miami and last week's Scotland trip was my second. Monalto is a fantastic company that leaves nothing to chance. Allie was a wonderful guide and handled everything with ease. Thanks for making the trip so successful!
Assistant Vice President, Horizon Beverage Company