Concerts
With Monalto you are always the VIP. We roll out the red carpet to take you and your clients center stage whatever the occasion.
Stand Out from the Crowd
Whatever your musical interests, a famous rock star, a high profile band, or an internationally acclaimed opera singer will always draw an audience.
Attending a high profile concert can be a thrilling experience, and just imagine the reaction of a key staff member, client, supplier or potential customer if they receive a VIP invitation plus full hospitality and backstage passes to that one show that they have longing to see. How much would that be worth in terms of a business opportunity?
Let us help build on your great relationship with your key guests by providing all the elements necessary for a spectacular corporate hospitality event. From concept creation, to onsite management, to post event follow up, we will make sure your VIPs enjoy an occasion they will never forget.
Case Study
CASE STUDY – CORPORATE HOSPITALITY, CELEBRITY CONCERT
Myrtle Beach
Objective
To provide a VIP group with hotel accommodation, private cocktail reception at the House of Blues in Myrtle Beach, followed by access to Kenny Chesney's performance at the Old Alabama Theater.
Highlights
The beachfront Marriott Myrtle Beach provided the accommodation for this high level group, offering private registration, pre-key, special VIP amenties delivered pre-check in, and a private hospitality area. The program kicked off with a splendid welcome cocktail reception on their ocean front terrace, followed by individually arranged dinners with appropriate transportation.
The following day, everyone enjoyed beach activities and a relaxed morning before transferring to the Myrtle Beach House of Blues. Private rooms with the unique hospitality provided by the House of Blues preceeded the spectacular Kenny Chesney private concert, truly enjoyed by all. The final day dawned and the group enjoyed a day of leisure, with transportation standing by for individual sightseeing or shopping tours. The group's Grand Farewell Dinner took place in the hotel's grand ballroom and included a specially selected menu, décor designed to enhance the country music theme, and the client's product colors, followed by music and dancing. Tired but happy clients headed home the following day!
The Monalto Difference
As this was a larger group, we wanted to be sure to give the same personal attention to each individual and request as we would to a smaller group. With careful planning, working closely with the hotel staff, our transportation company, and the management ofboth the House of Blues and the Old Alabama Theater, we were able to accomplish this goal.
Read more Case Studies →
Would you like more information?
If you'd love more information or want us to keep you updated, why not sign up to stay informed using the form below or contact us, We'd love to help make your event that extra bit special.
Call us on: 1-877-288-6719
Call us on: 770-998-3123

Email us: info@monalto.com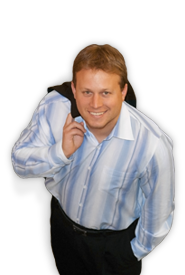 The Perfect Trip for my Family

Just a quick note to say thank you for making all the plans for my recent family trip to Bermuda. That was my first visit to Bermuda but will not be my last. As always your company made the perfect trip. Thanks again for helping make this all possible.
Sales Manager, Horizon Beverage Company