Distributor Incentives
Building key relationships, inspiring motivation and teamwork, increasing productivity and ultimately sales. The question is: can you afford not to offer travel incentives?
Travel to Success
The goals of a distributor incentive are to motivate your sales team to increase sales and profits. Studies have shown that travel incentives motivate more than any other type of incentive program, more effective even than cash. Travel provides unique benefits, lifetime experiences and memories, excitement and relaxation.
Monalto knows how to design incentives to inspire and motivate, making hard work and dedication matter. Our client wins with increased sales, productivity and teamwork – and the sales team receive an incredible experience – recognition and appreciation.
Product placement, promotion, sales and delivery are key functions of a distributor. For a supplier, the success of their product can depend on making their product stand out in a distributor portfolio of similar or related products.
When trying to achieve the dedication and loyalty of your distributor Monalto Corporate Events can assist you with putting programs together to help reward your distributor for their product loyalty with Corporate Travel Incentives. We will work with your sales manager to customize a program geared towards your distributor's interest and needs so when they go to their customers they have no choice but to push your products in order to earn this once and a lifetime reward. Our main goal is to inspire distributor loyalty which in turn assists in growing your company.
We know how to:
Customize a travel program that intrigues your target audience while staying within your budget needs

Build this program to motivate your distributors to focus on your product and grow your sales

Provide a level of service to your distributor that makes them feel as if they are truly part of an exclusive group and at the same time enhancing their loyalty to your company
"Happiness … it lies in the joy of achievement,
in the thrill of creative effort"


FRANKLIN D. ROOSEVELT
Case Study
CASE STUDY – DISTRIBUTOR INCENTIVE
Distributor Incentive - Puerto Vallarta, Mexico
Objective
To work with key management at the company to produce a National Distributor Incentive program designed to run for 8 weeks. Our client wanted a 5 star experience at an all-inclusive resort.
Pre-event
Regular detailed communication to inspire hard work and remind participants of the "prize" at the end of the rainbow; an atmosphere of fun and excitement; high quality custom designed logos and promotional materials, custom designed website registration and information services; confirmed participant registration website, with regular teaser updates; guest confirmations and 'know before you goo information; prompt and responsive communication with client and distributors.
Planning and Administration
Rooming lists, transportation manifests, menu selection, décor and theming, gift selection and purchase, activities options and confirmation, special requirements and requests, production for gala evening, accounting and budget review.
Highlights
Gorgeous weather, blue skies, white sand and the Pacific Ocean provided the backdrop for this event. Luxurious accommodations, staff service levels par excellence, al fresco dining on 2 evenings, daily breakfast and lunch at leisure. Activites options were funfilled and exciting as befits the destination – and included whale watching, zipline, deep sea fishing, horseback riding, golf, and spa. Our group had fun from start to finish. The culmination of the program was the gala dinner, where every detail was taken care of, from scripting, lighting, & staging, table and room décor, menus and wines, table seating plans, prize presentations, and finally an incredible band to close the evening!
The Monalto Difference
Monalto's involvement was integrated into the client company from the the moment of being awarded the contract. Every level of our experience from concept creation to post event reconcilation was required to fully and perfectly execute this program. And finally, like a Broadway production - and our client enjoyed encore after encore!
Read more Case Studies →
Would you like more information?
If you'd love more information or want us to keep you updated, why not sign up to stay informed using the form below or contact us, We'd love to help make your event that extra bit special.
Call us on: 1-877-288-6719
Call us on: 770-998-3123

Email us: info@monalto.com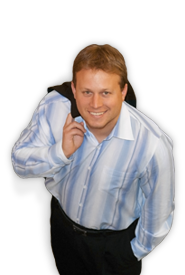 A Trip to Remember

Monalto is simply the best. Their attention to detail, great attitude and willingness to go the extra mile makes everyone in the group feel special. I have been on numerous trips with Monalto and each and every one of them was a trip to remember for all involved.
Regional Vice President, Central Region, Future Brands LLC