Team Building
Every employee will respond differently, so it's essential to choose the right method when attempting to transform a group of individuals into a seamless and dynamic team.
Bringing Your Team Together
Companies turn to team building to improve productivity, help a work group evolve to a cohesive unit and form a climate where people support each other as well as foster learning. The process of teamwork includes clarifying the goal, finding team strengths and weaknesses, build ownership across the team, and finding ways to close the gap between the desired state and actual state of the team. In real life, team work success rarely happens by itself, without focused team building efforts and activities.
Take your team out of the office and let Monalto create a customized team building program which is both fun and productive in order to help you achieve your business goals. Why not combine your event with an offsite company meeting, or incentive trip. With our extensive background in team building events we have many unique and creative ways to bring your team together.
"Talent wins games,
but teamwork and intelligence wins championships."


MICHAEL JORDAN
Case Study
CASE STUDY - TEAM BUILDING PROGRAM
New Orleans
Objective
To create and operate a constructive multi-purpose team building program. Client wanted a team building activity to add to their annual company meeting with the theme of 'giving something back'. New Orleans was the perfect choice. Two years after Hurricane Katrina the town was still devastated but many people had forgotten their continuing struggle. Outside of client's meetings the 'team' would be helping to clean up and renovate a home destroyed by the storm, and work in a homeless shelter food kitchen. Little by little New Orleans will be rebuilt.
Highlights
Deluxe accommodations on the famous Bourbon Street, cocktails, dinner and a live band at a typical New Orleans style restaurant, a full day of productive meetings, a team building activity to include 'giving back'. After this event many attendees expressed their elation at being able to help and how this experience had really made them aware of New Orleans' struggle.
The Monalto Difference
Hand-picked and carefully researched destination. Created the itinerary and coordinated all event details from start to finish. Hotel, meal/function venues, menu selection, entertainment, group team building activity, airport meet/greets, transportation, on-site management, staffing, gifts, program enhancements, customer and vendor liaison and all client documentation.
Read more Case Studies →
Would you like more information?
If you'd love more information or want us to keep you updated, why not sign up to stay informed using the form below or contact us, We'd love to help make your event that extra bit special.
Call us on: 1-877-288-6719
Call us on: 770-998-3123

Email us: info@monalto.com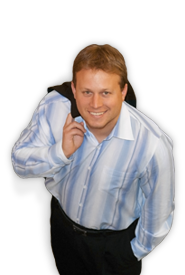 A Swedish Match in Heaven

I have never been more impressed by the treatment and kindness I was shown by everyone. The accommodations, meals and transportation were superb! I really enjoyed meeting all the great people that work for Monalto Corporate Events. Thanks again for the great hospitality you showed all the guests.
Human Resource Generalist, Swedish Match