Conferences
The scope of any conference, no matter the size of the show or the audience, can be overwhelming to plan and execute. Monalto will work with you to plan every detail, so that the big picture is perfect!
Seeing the Big Picture
Planning and operating a convention is detail and balance magnified! At Monalto Corporate Events we offer not only all the wrap around services of housing, transportation, food/beverage and specialty logistics (such as site selection, speakers, entertainers, branding, signage, themes, gifts, etc.), but also the creative and technical expertise to develop your concept, run big screens, write inspired scripts, create stage sets, lighting and color, and coordinate the program flow, all of which maximizes the impact, communicates the corporate message, and brings your conference truly into the 21st century!
At Monalto we use registration software which provides a two way information flow. The attendee has access to a secure website where he or she can obtain program information, get answers to their questions, sign up real time for sessions, seminars and activities, pay their registration fee or purchase optional extras if applicable.
For the planner, the registration site provides important details about each attendee - flights, number of nights hotel required, special dietary requirements, which sessions, seminars, or activities have been signed up for, as well as payment information.
This software enables us to process and organize large amounts of attendee information - which is key to controlling the details and flow of the program - but importantly, never makes the attendee feel as though they are just a number!
Would you like more information?
If you'd love more information or want us to keep you updated, why not sign up to stay informed using the form below or contact us, We'd love to help make your event that extra bit special.
Call us on: 1-877-288-6719
Call us on: 770-998-3123

Email us: info@monalto.com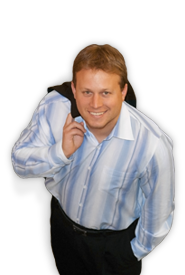 A Swedish Match in Heaven

I have never been more impressed by the treatment and kindness I was shown by everyone. The accommodations, meals and transportation were superb! I really enjoyed meeting all the great people that work for Monalto Corporate Events. Thanks again for the great hospitality you showed all the guests.
Human Resource Generalist, Swedish Match